You can read the first chapter of each of the books here and then order at Amazon.com or visit your local bookstore.
Order Online at amazon.com or bn.com
Serial dater, Cree Jordan, has lovephobia, but she's going to have to get over it soon because she's on an 8-hr flight to Paris stuck sitting between the only two men she's ever loved. A flight cancellation leaves them stranded in the "City of Love" for 24 hours. Will she be able to get over her past to let herself love again?
Order Online at amazon.com or bn.com
Shauntae Randall knows she's not smart or talented at much of anything, but she also knows she's gorgeous and can handle herself around a man. So, she's made a career of it. She thought she had struck gold a few years back when she was lucky enough to get pregnant by Devon Wright. She knew they'd get married, he would take care of her and her baby, and she'd be set for life.
What Shauntae didn't know is that it's much harder to keep a man than it is to catch him. Now she's lost custody of the child and the child support check and has to go back to hustling.
Shauntae is lucky enough to get herself pregnant by Gary Jackson. She knows she has to figure out how to be a good wife to Gary and a good mother to their child to keep herself in his big, fancy house and his big, fancy car. She has to learn to talk "proper" and say all the right things at the right time. The absolute worst thing is that Shauntae must learn how to be a "church girl."
When issues with Gary's ex-wife and kids threatens Shauntae's "get married and stay married" plan, it's actually God that helps her out. Shauntae decides that instead of hustling God, she might want to get to know Him. But can an ex-hustler really shed her old ways and become a true Christian, and a good wife and mother?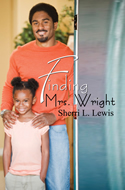 Order Online at amazon.com or bn.com
Devon Wright hasn't considered being in a serious relationship for the last seven years. Not since he met Quartisha Shauntae Randall – aka Satan's little sister – who is, unfortunately, his baby mama. He's not the kind of guy that can live without a woman, so he finds himself in a string of short-term relationships, breaking heart after heart – without meaning to, of course. He tells the women he dates that he's not looking for something serious, but somehow, they keep falling for him and wanting something more.
Devon's parents and best friend, Charles, who used to be Atlanta's most notorious player, keep telling him it's time to get into a real relationship with the right woman and get married. When his six year-old daughter, Brianna, begins to ask him when he's gonna get her a "real mama," Devon begins to wonder if it's time to try getting serious again.
When Charles introduces him to the best friend of the woman who convinced him to turn in his player card, Devon is intrigued. Cassandra Parker is smart, sassy, and sexy, but the catch is, she'll only get into a relationship that's headed toward marriage. The more Devon gets to know her, the more he realizes that she's the right woman for him. But will his past heartbreak, crazy baby mama drama, and commitment issues keep him from making her Mrs. Wright?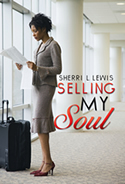 Order Online at amazon.com
When Trina Michaels steps off the plane after her two-year missions trip in Africa, she realizes that other than longing to see her mother and her best friend, her heart aches to fly back to the place that now feels more like home than anywhere she's… ever lived. And to the man who's stolen her heart.
Her dream of a quick return to Mozambique fades within hours when Trina discovers that her mother has been diagnosed with terminal lung cancer. Trina is forced to go back to her job as a publicist to cover her mother's health costs.
She's assigned a damage control client, Bishop Walker, a megachurch pastor accused of covering up a church sex scandal within his church involving the molestation of young boys. Representing him could cost Trina her most valued friendship, the love of her life, and her soul.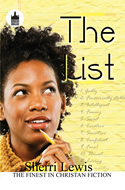 Order Online at amazon.com or bn.com.
Single and satisfied? Not Michelle, Angela and Lisa. These saved but sexy, successful black women think they're getting too old to keep waiting on God to send their soulmates. Under the protective eye of their more spiritual sistergirlfriend, Vanessa, and the scrutiny of newly saved manhater, Nicole, the ladies go on a hilarious adventure to "be found" by their husbands.
Armed with their list of essential must-have's, would-be-nice's, icing-on-the-cake's, and total-deal-breakers, they start their search – but soon encounter issues specific to the saved woman on the dating scene. Is online dating okay for Christians? How long do you wait before you tell the hottie you just met that you're celibate and plan to stay so until married? He's too fine to pass up – how saved does he really need to be? And of course, how do you keep things holy when he's oh-so-sexy?
It's not long before they realize they still have to trust God to know what's best for them and that He loves them enough to send them everything on The List.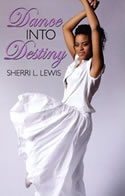 Order Online at amazon.com, bn.com,booksamillion.com, or indiebound.org.
A purposeless socialite and a purpose-driven church mouse form an unlikely friendship that launches them on a journey of destiny and purpose.
Keeva Banks is in danger of flunking out of grad school – again. She can't seem to get it together because she doesn't really know why she's in school. She's in serious need of a sense of purpose to give meaning to her life. Shara Anderson has that sense of purpose through her relationship with God, but could use some balance in her Christian walk. The two women meet, and their lives are forever changed.
Follow them as they rediscover lost dreams, fall in and out of love, and triumph over past wounds in this story of friendship, love and pursuing an intimate relationship with God to fulfill purpose and destiny.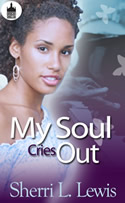 Order Online at amazon.com,bn.com, booksamillion.com, or indiebound.org.
Monica Harris Day's perfect world begins a downward spiral the day she comes home to find her husband in bed with another man.  After confronting Kevin, her husband of two years, Monica discovers he's had a lifelong struggle with homosexuality that began at the age of ten, when he was molested by a deacon in the church.
For years, Kevin has sought deliverance, crying out to God to make him straight.  He explains his deceit by saying he truly thought he had been delivered when he married Monica, but was afraid to share his past with her for fear she wouldn't marry him.  Kevin begs Monica's forgiveness and wants to save their marriage.  He is convinced that God has indeed delivered him from the spirit of homosexuality and that the one time mistake was just his past coming back to haunt him. Their pastor offers them marital counsel but Monica suspects that his real concern is in maintaining his mega-ministry.  The membership has grown to 10,000 since Kevin became the minister of music.
When the pastor swears them to secrecy and urges Monica to stay in the marriage, she thinks Bishop Walter isn't willing to risk the potential scandal and church division that would result if the truth is leaked to the congregation. My Soul Cries Out is a compassionate look at the issue of Christians struggling with homosexuality and the redemptive power of God to bring deliverance.
READERS ARE SAYING…
Sherri Lewis' debut novel is simply dazzling. She touches a chord with a plot that could be pulled from today's headlines while being whispered about in the pews. When her characters hurt, you feel their pain. When they triumph, you share their joy. This gifted writer and this book will keep you turning pages well into the night and longing for more.
– Stacy Hawkins Adams, author of Watercolored Pearls, Nothing But the Right Thing and Speak To My Heart
An outstanding debut novel….Sherri Lewis has carved a lasting place in the literary arena. The story line was not what I expected, but it was so much more!
— Tia McCollors, author of Zora's Cry and A Heart of Devotion
My Soul Cries Out has to be one of the best debut novels I've ever read. Not only is it well-told, but it is well-written. It kept me turning the pages. I thoroughly enjoyed Sherri Lewis' first book and I know that she has many more to come.
— Victoria Christopher Murray
My Soul Cries Out is a Black Expressions bestseller with a 5-star rating.
My Soul Cries Out has a 5-star rating on Amazon.com