This is the first of many of my independent published projects.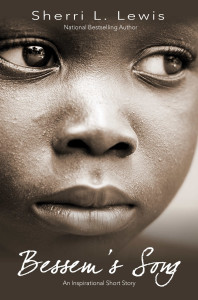 Order Online at Amazon.com.
Achale Oben has a simple, happy life growing up in her Cameroonian village playing tabala and scizo, swimming in the Manyu River, and helping Mama and Papa on the farm. But when tragedy strikes the family, she and her sisters are packed up to go live with their aunt. Achale's biggest concern goes from being first in her primary school class to protecting her sisters, Bessem and Baby Arrah from their abusive aunt and uncle.
As Achale watches her fragile sister, Bessem, go from being a happy, singing child to an almost mute, fearful one, she's willing to do anything to save her – even risk her own life. When she realizes that Baby Arrah is in danger, she has to make some decisions that no eleven year-old child should have to make. With all that they've suffered, Achale wonders whether she can trust God to protect them. And even if He can somehow save them from their troubles, will Achale ever again hear Bessem's song?